Business Development Executive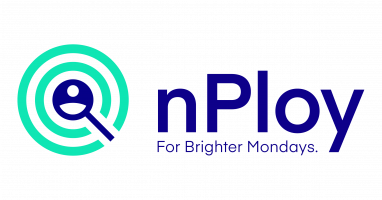 nPloy
On-site
Responsabilități
nPloy is on a mission to make Mondays brighter, by making job-searching easy and simple – just as it should be. We are developing an awesome new platform consisting of a web portal for recruiters and a mobile + web app for candidates.
Our smart-ass algorithm matches talents with companies based on their mutual expectations and requirements. Companies have access to a diverse database and a modern approach towards exploring & reaching talent as well as employer branding campaigns executed by yours truly.
Candidates, on the other hand, enjoy tailor-made features to make their career journey pleasant and quick. The mobile app is specifically designed to fit the dynamic lifestyle of young people.
With more than 1200+ partners & 150,000+ users (and growing), we keep building better job searching and career experience.
Join nPloy in our mission to make it the preferred place for all things career
So, let's see if we match…
What we offer:
· Work in a dynamic team of young professionals
· A real opportunity for career growth
· A steep learning curve
· Become a part of developing an innovative Bulgarian start-up with big global ambitions
· Great location right next to a metro station
· Ongoing training and professional development opportunities.
Your Responsibilities:
Identify and target potential clients within sectors of interest.
Conduct market research to understand industry trends and competitor offerings.
Develop and maintain a strong sales pipeline.
Build and nurture relationships with key decision-makers and stakeholders.
Present and demonstrate our SaaS/ PaaS solutions to potential clients.
Collaborate with our marketing team to tailor solutions to meet client needs.
Prepare and negotiate proposals, contracts, and pricing agreements.
Close deals and achieve monthly and quarterly sales targets.
Provide post-sales support to ensure client satisfaction and retention.
Qualifications:
Bachelor's degree in Business, Marketing, or a related field
Proven experience in B2B sales, particularly in selling SaaS, PaaS, or software solutions.
Excellent communication and presentation skills.
Ability to build and maintain strong client relationships.
Strong negotiation and closing skills.
Experience with CRM software is a plus.
Aptitudini necesare
Business-to-Business (B2B)
Beneficii
Additional medical insurance
Additional pension insurance
Performance-based bonuses
Job postat 25 zile în urmă