Support Engineer
2000 - 3500 BGN
(net)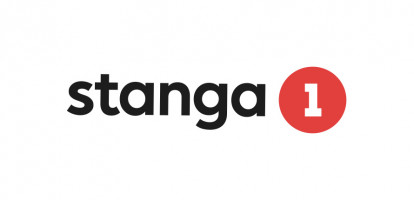 STANGA1
Responsibilities
Our partner - Allot - is an industry leader in network security and visibility. A global growing company in cyber-security with a strong Tier1 customer base. We embrace an Agile way of working, priding ourselves on being fast, diverse and dynamic.

What you'll do:
Provide excellent, dedicated and proactive support service
Perform deep problem investigation into system logs and behaviour
Provide technical guidance and solutions to the company's customers and partners
Problem reproduction and lab simulations
Working with higher tier support teams and travel to customer sites according to need.
All while maintaining direct contact with key customers in the EMEA region off-site and on-site to assure customer satisfaction and success. Serving mainly EMEA customer but with opportunities to serve and travel globally!


What you should have:
At least 3-5 years hands-on experience with networking LAN/WAN environments, preferably with:
ISPs, Telco's and Mobile Operators, Tier1/Tier2 networks.
Mobile data/cable operators.
Hands-on experience in networking LAN/WAN products: Routers, Switches, Firewalls, NMS, etc.
Working knowledge of Radius, Diameter, DHCP, 3GPP, PCEF, PCRF, understanding protocol flow and sniffing.
Strong hands-on working knowledge of TCP/IP networks, packet sniffing and traffic generation.
Strong knowledge of Linux system administration and operation (CentOS\RedHat preferred).
Windows Server OS knowledge and operation – an advantage.
Work experience with the security world
Experienced in customer care working with CRM systems.

Advantages:
Hands-on experience in routing protocols like BGP, PBR, etc. – an advantage.
Knowledge in Shell/Perl scripting – an advantage.
Knowledge in database SQL querying and database administration – an advantage.
Proved experience in working directly in a T1 EMEA customers - advantage

What we offer:
Experience in diverse international projects and clients
Friendly and knowledge-sharing environment
Career opportunities
Interesting projects
Benefits
Additional medical insurance
Fruit and snacks in the office