Software Developer for SAP Cloud Business Applications for Circular Economy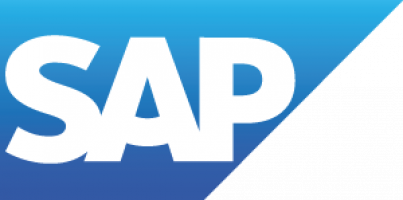 SAP
Responsibilities
The development center of SAP in Bulgaria is technology-focused and plays key role in the defining and developing of the SAP Cloud Platform. With its more than 1060 professionals, SAP Labs Bulgaria also has strong contributions towards life-cycle management, user interface & user experience across the broader portfolio of SAP products. For its 21-year history, the company has established itself as a preferred employer in the IT sector in Bulgaria.
PURPOSE AND OBJECTIVES
Sustainability lies at the heart of SAP's vision. It covers renewable fuel sources, reducing carbon emissions, protecting environments, and keeping the delicate ecosystems of our planet in balance while driving innovation and not compromising our way of life. Circular Economy is a way to design, make, and use resources within planetary boundaries by shifting to a system that designs out waste and pollution. Circular Economy keeps the value of products and materials as long as possible and regenerates natural systems. Within Circular Economy, products are designed to become resources for the future, bringing major economic benefits.
As a market leader in Enterprise Resource Planning (ERP), SAP is heading to become the visionary leader in this segment, beginning with Extended Producer Responsibility and expanding to deliver a full-stack Circular Economy cloud business solution. Following Extended Producer Responsibility (EPR) regulations, a new application, part of Responsible Design & Production solution within Circular Economy, aims to calculate the EPR fees that producers are liable to pay on any given market and help them make sustainable design choices. To meet our customers' requirements, we are setting up a new team to develop the Circular Economy solution. For this team we are looking for a talented, creative, team-oriented and highly motivated Developers. The team in Sofia is a strong contributor to the development of the SAP Sustainability business portfolio. We value professional skills as much as teamwork, trust, collaboration and creativity.
If you are a Developer or Senior Developer who
possesses a creative mindset
has excellence skills with object-oriented programming
is enthusiastic to develop cloud based business solutions using SAP Cloud Platform (SCP)
follows Agile Software Engineering practices
is inspired by cloud technologies
then this is the right job for you!
EXPECTATIONS AND TASKS
Work in a cross-functional team of talented and motivated colleagues, following agile methodologies and the industry's best practices.
Work on development tasks with high complexity
Execute code reviews to ensure high quality of done development
Support the team with various software development tasks focusing on high quality and Agile Software Engineering (ASE) Practices
Mentor, encourage, and motivate the team members
EDUCATION AND QUALIFICATIONS / SKILLS AND COMPETENCIES
University degree in Computer Science
Proficiency in object-oriented programming
Strong experience with RDBMS and SQL
Experience with data structures and algorithms
Experience with web technologies like JavaScript, HTML/CSS
Knowledge in Java, JavaScript, Python or other programming languages will be an advantage
Problem-solving, analytical and architectural skills
Ability to work without close supervision over complex tasks and innovative projects
Creative thinking, willingness and ability to quickly learn new concepts and technologies
Excellent team player, with strong communication skills, passionate about his/her work, self-motivated and driven
Curiosity for quickly learning new technologies, concepts and tools
Fluency in English
WORK EXPERIENCE
At least 2+ years of relevant experience.