Senior DevOps for Compliance Technology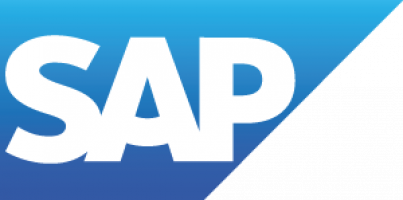 SAP
Responsibilities
The development center of SAP in Bulgaria is technology-focused and plays key role in the defining and developing of the SAP Cloud Platform. With its more than 1060 professionals, SAP Labs Bulgaria also has strong contributions towards life-cycle management, user interface & user experience across the broader portfolio of SAP products. For its 21st year history, the company has established itself as a preferred employer in the IT sector in Bulgaria.
PURPOSE AND OBJECTIVES
The T&I Compliance Technology unit builds and operates all export control and trade law related products and necessary components throughout SAP and takes responsibility for ensuring the backend compliance function across all board areas. The team's responsibility is to consult, build, run products and align closely with all compliance, legal, risk and regulatory teams inside SAP.
EXPECTATIONS AND TASKS
As a compliance senior developer you will contribute to the newly founded compliance technology unit within T&I SAP Cloud Platform which will address technology compliance cross-concerns across T&I and the enterprise. The diverse team setup complements core expert skill sets in the areas of technology architecture, platform architecture, application architecture as well as architecture processes, community and education.
Key responsibilities include building highly automated, state of the art and always available backend services for all internal products and a close partnership with all team efforts inside the compliance technology organization.
In addition, regular engagement with business units' technology key colleagues is expected to jointly define architectural concepts and respective implementation options. This includes the setup and operation of working groups and other means of facilitating knowledge exchange and feedback collection on technology cross-topics.
EDUCATION AND QUALIFICATIONS
Bachelor or master's degree in information technology, computer science, business informatics, mathematics, engineering, physics or related area
5+ years of relevant work experience (preferably in a cloud-native environment)
Strong knowledge in GOLang, Kubernetes, Docker, Redis
Fast learner and Open-minded
Passion for growing your skills, tackling interesting work and challenging problems
Deep understanding of software engineering and systems modeling methodologies
Practical capabilites to conduct hands-on systems architecture, design and development in the Cloud to conduct specific analyses, develop prototypes and evaluate technologies
Experience working with technology and business stakeholders in a cross-functional architecture role
Excellent technical communication skills and proven ability in publishing internal technology white papers, strategy and guideline documents
Experience in agile software development and delivery
EDUCATION AND QUALIFICATIONS / SKILLS AND COMPETENCIES
Required skills:
Adapts with a high degree of flexibility in changing circumstances
Thinks broadly and strategically about issues and yet manages detail
Solves problems swiftly, independently, and constantly 'thinks on his/her feet'
GOLang
Excellent communication (written, verbal and presentation) and interpersonal skills
Holistic and strategic thinking while being great at execution
Experience working both independently and, in a team-oriented, collaborative environment
Flexible with proven ability to conform to shifting priorities, demands and timelines through analytical and problem-solving capabilities
Positive mindset, team player, humble, transparent, and highly adaptable
Demonstrated ability to act in a distributed team environment and managing across multiple locations
Very good oral and written English language skills
Preferred skills:
Deep understanding of SAP products, SAP as a company as well as IT challenges today
Operational knowledge and understanding of Platform provider like GCS, AWS, MS Azure, Alibaba Cloud
High ambition, drive for, and focus on results and execution
Strong intercultural skills