Senior Developer for Clound Foundry UIs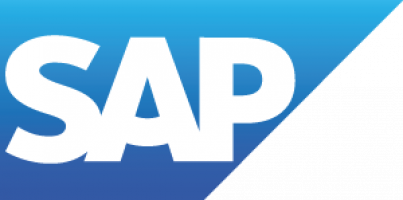 SAP
Responsibilities
The development center of SAP in Bulgaria is technology-focused and plays key role in the defining and developing of the SAP Cloud Platform. With its more than 1060 professionals, SAP Labs Bulgaria also has strong contributions towards life-cycle management, user interface & user experience across the broader portfolio of SAP products. For its 21st year history, the company has established itself as a preferred employer in the IT sector in Bulgaria.
PURPOSE AND OBJECTIVES
User Interface (UI) is essential part of the product. It is the face of the available functionality and is critical for the User experience and satisfaction of the customers. Our CF UIs team will develop, continuously deliver and maintain the SAP BTP Cockpit for Cloud Foundry on BOSH and Cloud Foundry on K8S in public cloud. We're looking for experienced person with willingness to excel and drive the development of the product.
RESPONSIBILITIES
Work in a cross-functional agile team collaborating closely with operations and development colleagues in an international environment
Frontend and backend programming
Adapt, and integrate open source Cloud Foundry UIs within SAP's Cloud Foundry environment within SAP Business Technology Platform. ​
EDUCATION AND QUALIFICATIONS / SKILLS AND COMPETENCIES
Required skills
Bachelor's degree or higher in computer science or related field
Proficiency in full-stack web application development with JavaScript and Java
Proficiency in modern software engineering including coding standards, code reviews, source control management, build processes, testing, and releasing
Actively participates and drives the development process
Timely reacts on feedback and improvement requirements
Collaborative work with other teams in the organization
Ensure high quality of the delivered software
Strong analytical and problem-solving skills
Excellent team player, self-motivated, passionate and highly driven
Good time management and prioritization skills, multitasking
Ability to work well in a Multicultural and Multinational environment
Willingness to learn and research new concepts and technologies
Fluency in English
Preferred skills
Experience with SAPUI5(or other JS frameworks)
Experience with cloud platforms (e.g. SAP CP, AWS, Microsoft Azure, GCP, or AliCloud) and container technologies (e.g. Cloud Foundry, Kubernetes, or Docker)

CF API knowledge is a plus

Visual design or user experience expertise
Experience contributing to open source projects
WORK EXPERIENCE
5+ years' professional experience with at least one modern programming language (i.e. Python, Java, Ruby or other)
2+ years' professional experience with Javascript