Senior Developer for Big Data Computing in Security Domain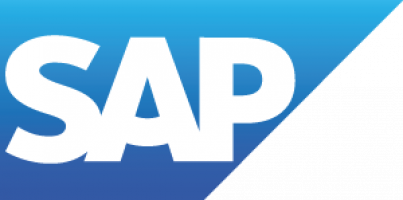 SAP
Responsibilities
COMPANY DESCRIPTION
SAP is а recognized leader in the cloud space with its SAP Cloud Platform running some of the biggest names across all businesses. One of the reasons why our customers thrust is that they know that our software is compliant to all security standards and regulations.
Тhe Service
We're growing our Audit log Service team, responsible for one of the most important SAP Cloud Platform services. The service is storing a record for every operation happening anywhere in any of the hundreds of thousands of applications scattered among our 25+ data centers and 10 multi-cloud regions.
Audit Log Service is highly available and distributed solution, running on leading cloud providers (AWS, Azure, Google Cloud) and using Kubernetes and Cloud Foundry. The team is working in a DevOps mode and is also responsible for the development, supportability and operability of the service.
What are we looking for?
Excellent knowledge of at least one programming language (preferably Java, JavaScript, Bash)
3+ years of relevant work experience (preferably in a cloud-native environment)
Fast learner and Open-minded
Passion for growing your skills, tackling interesting work and challenging problems
Exceptional software engineering knowledge; OO Design Principles; SOLID; KISS
Understanding the basic Cloud Infrastructure elements, like hardware and systems, networking, compute, Linux and of course security
Strong communication skills
English fluency is a must, and ideally you speak fluent Bulgarian too
Experience in test first development and pair programming is a plus
Experience with any public cloud providers is a plus
What's in for you?
Work with highly motivated world-class engineers
Learn and apply contemporary design and development techniques like Test-Driven Development, 12 factor principles, reactive
Design and development of highly available cloud-based software, with security, compliance and performance in mind
Learn modern and different technologies and languages like Kubernetes, Cloud Foundry, Distributed Computing, and many others
Contribute to one of the most important and used services in SAP Cloud Platform
Make real friends around the many development teams
SAP'S DIVERSITY COMMITMENT
To harness the power of innovation, SAP invests in the development of its diverse employees. We aspire to leverage the qualities and appreciate the unique competencies that each person brings to the company.
SAP is committed to the principles of Equal Employment Opportunity and to providing reasonable accommodations to applicants with physical and/or mental disabilities. Successful candidates might be required to undergo a background verification with an external vendor.
Required skills
Algorithms & Data Structures
Object Oriented Programming
Benefits
Additional days paid annual leave
Additional medical insurance
Compensation for overtime
Discounts from various retail chains
Service parking (parking space)