Project Manager
4000 - 6000 BGN
(net)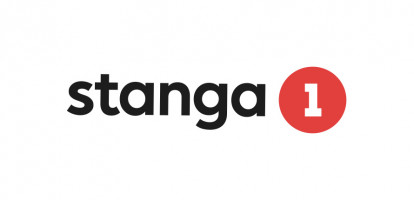 STANGA1
Responsibilities
Our partner - Allot - is an industry leader in network security and visibility. A global growing company in cyber-security with a strong Tier1 customer base. They embrace an Agile way of working, priding themselves on being fast, diverse and dynamic.

What you'll do:
Leading multi-disciplinary teams with participation from different functions within the organization and where appropriate, external sub-contractors
To be Company's client representative for all matters relating to the implementation phase of any work undertaken
To assist in identifying and responding to sales opportunities
Planning and problem-solving tasks. The Project Manager is responsible for planning the project in order to accomplish its goals or produce the products required within constraints such as time, cost and agreed quality standards.
The Project Manager must be courteous and polite in written and oral communication and be able to get ideas across in a non-confrontational manner in one-to-one situations, small groups, and before large audiences.
The Project Manager is responsible for the project's commitment to quality – also referred to as fitness for purpose or specification level and may need to call on specialists to assist in creating or assessing quality standards.

What you should have:
Proven project management experience gained in a telecommunications environment
BSC (or higher) Engineering degree.
Fluent English, additional languages – an advantage
5 or more years in managing complex implementation projects within large mobile operators, wire line operators or ISPs
Very good technical knowledge of IP networks, Cellular topology.
Good understanding of operating system concepts (UNIX and Windows).
Previous hand-on technical experience is a big advantage

What we offer:
Experience in diverse international projects and clients
Friendly and knowledge-sharing environment
Career opportunities
Interesting projects
Required skills
IP Network knowledge and experience
Benefits
Additional medical insurance
Fruit and snacks in the office