Java Developer: Frontend and Backend for Cloud Native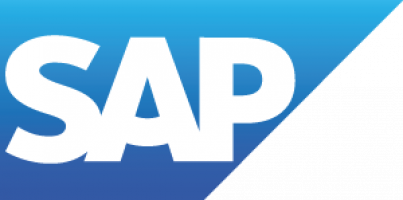 SAP
Responsibilities
COMPANY DESCRIPTION
Do you want to play an active role in implementing the next-generation automated deployment of productive SAP systems into the Cloud?
The development center of SAP in Bulgaria is technology-focused and plays key role in the defining and developing of the SAP Cloud Platform. With its more than 930 professionals, SAP Labs Bulgaria also has strong contributions towards life-cycle management, user interface & user experience across the broader portfolio of SAP products. For its 20-year history, the company has established itself as a preferred employer in the IT sector in Bulgaria.
Purpose and Objective:
Our team is currently working on the development of a next-generation automated deployment of productive SAP systems (e.g. S4/HANA) into the Public Cloud. The setup, which includes High Availability and Disaster Recovery scenarios, brings the opportunity for deeper understanding of what an SAP landscape is. With the development of this new solution, our goal is to achieve end-to-end automated landscape provisioning, using technologies like Shell Scripting, Python and Ansible, including the orchestration of SAP Software Logistic tools (e.g. SWPM and HDBLCM). Apart from these technologies, the solution contains a Java Cloud application, which will manage and configure cloud resources like VMs and Load Balancers, among others, as well as their connectivity. This application, deployed on the SAP Cloud Platform and based on Cloud Native concepts, is being developed in line with SAP Fiori Guidelines and SAP UI5 library. In addition, the agile team will be also responsible for all upcoming DevOps activities.
Expectations and Tasks:
Backend and frontend development of modules and tests
Actively participate in the development process
Collaborative work with others
Ensure high quality of the delivered software
Work Experience:
Development experience with Java is mandatory
Excellent knowledge of Enterprise Java: JPA, Web Services, Java Servlets, JMS are strong base for the role as professional background
Excellent theoretical and practical background in OOP, design patterns, data structures
Knowledge of concurrency and multithreading
Experience with Java Script is an advantage
Experience with Cloud is an advantage (Microsoft Azure, Google Cloud Platform, Amazon)
Experience with various OS is an advantage
Skills and Competencies:
BS (MS preferred) in Computer Science or related field
Deep knowledge in Java
Willingness to learn new concepts and technologies
Excellent team player, self-motivated, passionate and highly driven
Good time management and prioritization skills, multitasking
Ability to work well in a Multicultural and Multinational environment
Fluency in English
SAP'S DIVERSITY COMMITMENT
To harness the power of innovation, SAP invests in the development of its diverse employees. We aspire to leverage the qualities and appreciate the unique competencies that each person brings to the company.
SAP is committed to the principles of Equal Employment Opportunity and to providing reasonable accommodations to applicants with physical and/or mental disabilities. Successful candidates might be required to undergo a background verification with an external vendor.
Required skills
Algorithms & Data Structures
Object Oriented Programming
Benefits
Additional days paid annual leave
Additional medical insurance
Compensation for overtime
Discounts from various retail chains
Service parking (parking space)