Development Support Engineer for SAP Security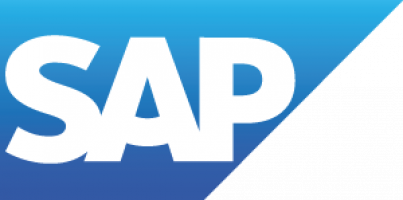 SAP
Responsibilities
With its more than 930 professionals, SAP Labs Bulgaria also has strong contributions towards life-cycle management, user interface & user experience across the broader portfolio of SAP products. For its 20-year history, the company has established itself as a preferred employer in the IT sector in Bulgaria.
Purpose and Objective:
SAP Cloud Identity Services is a core set of services that provide user authentication, provisioning and management for the whole portfolio of SAP cloud products. It is the central Security pillar in SAP's overarching strategy to deliver the Intelligent Enterprise to our customers. SAP Cloud Identity Services are under active development, expanding global presence and rapidly growing adoption. We - the people who make this possible - are a complete DevOps team with full range of expertise in software development, operations, quality and support.
We are looking for talented, experienced and motivated development support engineer to join our team.
We are responsible for Identity Provisioning microservice, which is an integral part of the overall SAP Cloud Identity Services solution.
Identity Provisioning automates identity lifecycle processes and helps you provision identities and their authorizations to various cloud and on-premise business applications.
Our work includes analyzing and processing of external customer incidents at the last level of product support,
called development support.
We welcome candidates with strong communication and programming skills, especially in the context of analyzing, debugging and profiling a productive code.
Particularly welcome are professionals who are passionate about providing а high-quality service to our end-customers, can quickly learn, jump into new topics and solve complex technical challenges.
Finally, we value your motivation, desire to learn and determination even more than the knowledge and expertise you currently have.
So, regardless of your experience, if you are motivated to learn, practice, be part of a great team and influence the future of SAP's cloud, do not hesitate to contact us and explore the opportunities we provide.
EXPECTATIONS AND TASKS
Provides effective and efficient development support of large-scale multi-tiered cloud service
Analyze, debug and resolve customer incidents related to Identity Provisioning microservice
Implement required code changes and develop relevant automation tests
Provide feedback, propose and implement improvements. Identify and eliminate technical debts.
Communicate with customers in a considerate and professional manner
Deep understanding of product scenarios and development processes
EDUCATION AND QUALIFICATIONS / SKILLS AND COMPETENCIES
Required:
University degree (Bachelor or Master) or graduating student in Software Engineering, Computer Science, Information Systems, Natural Science or a related discipline
Excellent understanding of programming fundamentals
Excellent analytical and problem-solving skills
Proficiency in object-oriented programming, preferably in Java
Very good spoken and written English
Excellent team player, passionate about his/her work, self- motivated and driven
Experience with any of the following is an advantage:
Understanding of web security protocols and standards
Knowledge of JavaScript, HTML, CSS
Knowledge of NoSQL DBMS (MongoDB)
Experience in customer communication and customer support areas
Experience with agile software development and DevOps
Experience with distributed version control systems (Git/Github)