Инженер конструктор- Solidworks
1500 - 1800 BGN
(net)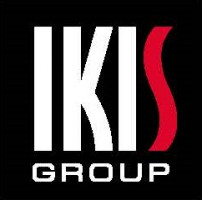 IKIS SL
Responsibilities
IKIS is Bulgarian Manufacturing company, founded in 1998. We are producing laser-cutting machines, devices with UVC for disinfection, light systems and different metal details.
If you are talented, have a degree in engineering and want to develop as a design engineer, we will be happy to meet you.
Your responsibilities won't be simple:
· You will create detailed piece part drawings that meet engineering standards and the company's standards- on Solidworks (sheet metal)
· You should generate drawings and bill of materials
· You will be responsible for creating a technical dossier for each designed model / detail and the necessary drawings for the production process, with the relevant documentation and archive
Since you will have to work independently after the second or third week, it is mandatory to have at least 1 year of experience as a draftsman with Solidworks in production company. Bulgarian language is a must!
Because we want to be competitive for our employees and make them feel valued, we try to keep up with new trends in social benefits. At this stage as employee, you will have:
· Opportunity to order a sports card
· Additional health insurance- including dentist
· Team building and corporate events
· Office drinks
· Transportation to the factory- from Slivnitsa Metrostation
We can't wait to hear from you and meet you in person!
Benefits
Additional medical insurance
Provided transportation to and from work