Intern (Account Manager)
1000 - 3000 BGN
(net)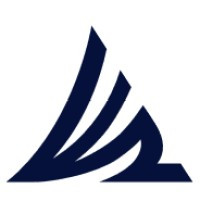 Avalant
Responsibilities
Join us on our mission to create the leading corporate real estate advisory service in the region and become one of the best experts in the field.

We value highly the following personal attributes:
Integrity;
Proactivity;
Accountability;
Willingness to always learn and improve;
Critical thinking and analytical mind;
Outgoing and friendly personality;
Empathy;
Openness to new ideas.

Your key responsibilities:
Account Management – you will participate in some of the largest and most complex corporate real estate and investment assignments in the region together with our senior team;
Business Development – you will develop and maintain a network of professional partnerships with C-level executives;
Market Research – you will participate in the preparation of the most detailed and exhaustive CRE market research in Bulgaria;
Administrative Support – you will prepare a set of specific materials & presentations.

Mandatory Requirements:
Perfect English (both written and oral, C1 and above);
BSc in Finance, Economics, Real Estate, Commerce, Law (last year of university is also acceptable);
Excellent MS Office skills;
Excellent communication skills;
General understanding of our local economic environment;
General interest in Corporate Real Estate, Finance & Economics;
Willingness to learn and work hard to become an exceptional professional;

What we offer:
The opportunity to grow and develop as a leading market expert in the corporate real estate field;
Attractive remuneration package and a merit-based bonus scheme;
Friendly environment with a steep learning curve;
Dynamic projects in which you will play a substantial role from commencement to successful completion;
A tailored educational and professional pathway allowing both vertical and horizontal growth;
Trainings, relevant certifications, team-buildings;

If you feel like Avalant is the organization that you want to grow with, enroll in our selection process by submitting your CV.
Benefits
Budged for business clothing