Senior Full Stack Cloud developer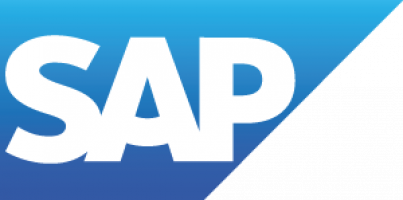 SAP
Hybrid
4 - 7 years of experience
Responsibilities
We help the world run better
Our company culture is focused on helping our employees enable innovation by building breakthroughs together. How? We focus every day on building the foundation for tomorrow and creating a workplace that embraces differences, values flexibility, and is aligned to our purpose-driven and future-focused work. We offer a highly collaborative, caring team environment with a strong focus on learning and development, recognition for your individual contributions, and a variety of benefit options for you to choose from.Apply now!
What you`ll do
SAP Intelligent Enterprise Solutions (IES) organization, also known as SAP IT, has the purpose to "Deliver and Run the Intelligent Enterprise". IES is SAP's technology backbone and most compelling reference customer, and as such, we influence SAP product development and strategy, with our customer experience at heart. To support the updated SAP AI Strategy and the company vision on Generative AI, we need to strengthen our team to accelerate delivery of Data & AI Cloud Solutions.
As a Senior Full Stack Cloud Developer, you will design and develop innovative applications and services on our Corporate Data Platforms, to help our Company getting the most value from Data.
We are seeking a dynamic and self-motivated Senior Full Stack Cloud Developer with a strong background in JavaScript, Node.js, and cloud technologies preferably Azure, who emphasise close collaboration, open communication, and feedback in a team that values trust, respect, and diversity.
Your main area will be around applications, backend services and API to orchestrate data persistency, data ingestion & processing, and data cataloguing and exploration services.
The Role
As a Senior Full Stack Cloud developer you will:
Develop and maintain high scalable cloud solutions on top of SAP Business Technology Platform, and integrating with Azure / Databricks, in line SAP and IES best practices.
Write clean, efficient, and maintainable code following best practices and coding standards (including CI/CD).
Drive the application architecture as per SAP best practices and get buy-in from the Agile Product Team you will be part of.
Optimize application performance and scalability.
Conduct thorough testing and debugging to ensure the quality and reliability of the software.
Responsibilities
Ensure application architecture design follow SAP best practices.
Fulfill SAP IES requirements for delivering productive application.
Drive product quality and product success and adoption
Contribute to open positive team culture, enable close collaboration promoting continuous conversations and feedback.
What you bring
Bachelor's or master's degree in business informatics, computer science, engineering or related technical fields, with at least 5-7 years of experience in the field
Application/services/API development skills in Cloud environment
Good knowledge of common technology patterns (REST, event-driven, etc.), JavaScript libraries and frameworks (e.g.Angular, Vue.js, React, Node.js)
Advantage:
Agile Methodologies, ideally SAFe
Experience with CAP (Cloud Application Programming), SAP UI5 or BTP Workflow is a big plus
Practical knowledge of DevOps methodologies and tools (eg GitHub, Jenkins)
Meet your team
Within IES, and as part of the "Technology Services - Data Science, AI and Big Data" unit, our "Big Data & Machine Learning Foundation" team design, implement and operate the data lake and machine learning platform services of the Data Platforms of the company.
We are a very international and diverse team of Data & Analytics Technical Experts and Developers, highly motivated to help SAP to create value for its Customers, by leveraging all available data, in a responsible way
#SAPBigDataCareers
We build breakthroughs together
SAP innovations help more than 400,000 customers worldwide work together more efficiently and use business insight more effectively. Originally known for leadership in enterprise resource planning (ERP) software, SAP has evolved to become a market leader in end-to-end business application software and related services for database, analytics, intelligent technologies, and experience management. As a cloud company with 200 million users and more than 100,000 employees worldwide, we are purpose-driven and future-focused, with a highly collaborative team ethic and commitment to personal development. Whether connecting global industries, people, or platforms, we help ensure every challenge gets the solution it deserves. At SAP, we build breakthroughs, together.
We win with inclusion
SAP's culture of inclusion, focus on health and well-being, and flexible working models help ensure that everyone – regardless of background – feels included and can run at their best. At SAP, we believe we are made stronger by the unique capabilities and qualities that each person brings to our company, and we invest in our employees to inspire confidence and help everyone realize their full potential. We ultimately believe in unleashing all talent and creating a better and more equitable world.
SAP is proud to be an equal opportunity workplace and is an affirmative action employer. We are committed to the values of Equal Employment Opportunity and provide accessibility accommodations to applicants with physical and/or mental disabilities. If you are interested in applying for employment with SAP and are in need of accommodation or special assistance to navigate our website or to complete your application, please send an e-mail with your request to Recruiting Operations Team: Careers@sap.com
For SAP employees: Only permanent roles are eligible for the SAP Employee Referral Program, according to the eligibility rules set in the SAP Referral Policy. Specific conditions may apply for roles in Vocational Training.
EOE AA M/F/Vet/Disability:
Qualified applicants will receive consideration for employment without regard to their age, race, religion, national origin, ethnicity, age, gender (including pregnancy, childbirth, et al), sexual orientation, gender identity or expression, protected veteran status, or disability.
Successful candidates might be required to undergo a background verification with an external vendor.
Benefits
Additional days paid annual leave
Additional medical insurance
Compensation for overtime
Discounts from various retail chains
Service parking (parking space)