Machine Learning & NLP Engineer for Landscape Orchestration team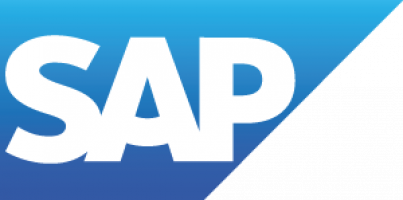 SAP
Hybrid
2 - 6 years of experience
Responsibilities
We help the world run better
Our company culture is focused on helping our employees enable innovation by building breakthroughs together. How? We focus every day on building the foundation for tomorrow and creating a workplace that embraces differences, values flexibility, and is aligned to our purpose-driven and future-focused work. We offer a highly collaborative, caring team environment with a strong focus on learning and development, recognition for your individual contributions, and a variety of benefit options for you to choose from.Apply now!
SUMMARY
Our mission is to design and develop high quality products and cloud services. We are looking for a ML & NLP Engineer to join the Landscape Orchestration team in Sofia. The job position is part of a global development organization with teams in Bulgaria, US, and Germany. You will work in one of our Scrum teams in a collaborative, positive and diverse environment, together with young talents as well as established professionals and experts from different areas.
THE ROLE
More than 70% of the world transactions are touching SAP system. AI-powered capabilities are demanding for existing software solutions due to several factors, like recommendation systems, natural language understanding, predictive analytics, data-driven Insights, enhancing user experience and personalization.
We are looking for an experienced ML & NLP Engineer to help us with ideas to make the existing products AI-powered - to generate and present ideas, eventually validate them via prototypes with minimal viable scope, and finally, if there is a decision to realize some of the ideas, to work on implementation projects with the involved colleagues. In addition to collaborating within your local team, you will also partner with colleagues from various international teams.
ROLE REQUIREMENTS
Solid experience with a programing language (e. g. Python, Java).
Collaborate with database architects and developers to design database schemas that are optimized for machine learning tasks (e. g. organization of data tables, indexing strategies, data storage formats) that make it easier to retrieve and preprocess data for ML purposes.
Recommend data processing and ETL tool and frameworks (Extract, Transform, Load) that are appropriate for specific ML tasks and data volumes.
Clean and prepare data for machine learning and NLP tasks. This may involve tasks such as text tokenization, removing noise or irrelevant information from text data, handling missing values, and encoding categorical variables.
Recommend best practices for versioning and tracking changes in datasets, which is crucial for maintaining reproducibility and ensuring that ML models can be trained on consistent data.
Choose appropriate machine learning algorithms or NN architectures (e. g. deep learning models, transformer-based models) based on the specific problem we are trying to solve. Тrain machine learning and NLP models using labeled data (for supervised learning) or unsupervised techniques.
Assess the performance of models using various metrics, such as accuracy, precision, or others. Validation and test datasets to evaluate how well the models generalize to new data.
Presenting ideas and findings to various audiences.
Actively participate in the development process.
Good understanding of Agile software development methodologies.
Willingness to learn new concepts and technologies.
Excellent team player, self-motivated, passionate, and proactive.
Excellent interpersonal and communication skills.
Good verbal and written communication skills in English.
WORK EXPERIENCE
Academic Degree in Computer Science, AI specialization is an advantage.
3+ years of experience as ML Engineer and 1+ year experience as NLP Engineer.
Technical expertise regarding database design, development and segmentation techniques and data models.
Advanced presentation, written & verbal communication skills in English.
Experience with working in cross-functional teams is an advantage.
Experience with SAP HANA Database in an advantage.
Experience with SAP Analytics Cloud and/or SAP Business Object BI.
We build breakthroughs together
SAP innovations help more than 400,000 customers worldwide work together more efficiently and use business insight more effectively. Originally known for leadership in enterprise resource planning (ERP) software, SAP has evolved to become a market leader in end-to-end business application software and related services for database, analytics, intelligent technologies, and experience management. As a cloud company with 200 million users and more than 100,000 employees worldwide, we are purpose-driven and future-focused, with a highly collaborative team ethic and commitment to personal development. Whether connecting global industries, people, or platforms, we help ensure every challenge gets the solution it deserves. At SAP, we build breakthroughs, together.
We win with inclusion
SAP's culture of inclusion, focus on health and well-being, and flexible working models help ensure that everyone – regardless of background – feels included and can run at their best. At SAP, we believe we are made stronger by the unique capabilities and qualities that each person brings to our company, and we invest in our employees to inspire confidence and help everyone realize their full potential. We ultimately believe in unleashing all talent and creating a better and more equitable world.
SAP is proud to be an equal opportunity workplace and is an affirmative action employer. We are committed to the values of Equal Employment Opportunity and provide accessibility accommodations to applicants with physical and/or mental disabilities. If you are interested in applying for employment with SAP and are in need of accommodation or special assistance to navigate our website or to complete your application, please send an e-mail with your request to Recruiting Operations Team: Careers@sap.com
For SAP employees: Only permanent roles are eligible for the SAP Employee Referral Program, according to the eligibility rules set in the SAP Referral Policy. Specific conditions may apply for roles in Vocational Training.
EOE AA M/F/Vet/Disability:
Qualified applicants will receive consideration for employment without regard to their age, race, religion, national origin, ethnicity, age, gender (including pregnancy, childbirth, et al), sexual orientation, gender identity or expression, protected veteran status, or disability.
Successful candidates might be required to undergo a background verification with an external vendor.
Required skills
Machine Learning Frameworks
Benefits
Additional days paid annual leave
Additional medical insurance
Compensation for overtime
Discounts from various retail chains
Service parking (parking space)