Junior Database Engineer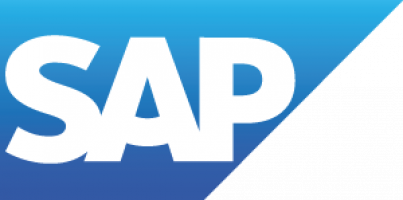 SAP
Responsibilities
COMPANY DESCRIPTION
The development center of SAP in Bulgaria is technology-focused and plays key role in the defining and developing of the SAP Business Technology Platform. With its more than 1060 professionals, SAP Labs Bulgaria also has strong contributions towards life-cycle management, user interface & user experience across the broader portfolio of SAP products. For its 21-year history, the company has established itself as a preferred employer in the IT sector in Bulgaria.
PURPOSE AND OBJECTIVES
The Technology & Innovation (T&I) board area is responsible for SAP Business Technology Platform – the platform for the Intelligent Enterprise that includes technologies like SAP Integration Suite, SAP Extension Suite, SAP HANA, SAP Analytics, and Intelligent Technologies. The T&I board area is also in charge of SAP's global innovation agenda and builds new business model- and market driven innovations to help customers realize the most business value.
Our T&I Cloud Operations team, with locations in Bengaluru, Sofia, Walldorf, Berlin and Vancouver, is responsible for the operations of all SAP Business Technology Platform cloud services delivered to our internal and external customers. We ensure the 7/24 system monitoring, incident management, drive improvements via our problem management process, create transparency via our reports, meetings and communication channels and support development teams with coordination on change management and cloud operation compliance topics. We work very close with all T&I product development teams according to the DevOps principles and have set-up our team in the SRE mode. On SAP level we drive and align process and tool improvements together with other cloud operation teams and all central teams.
For our Cloud Database Operations team in Sofia, we are looking for a Junior Database Engineer.
You will work in a team with technical Cloud Engineers and proactively drive continuous improvement of productive databases, monitor their availability and resolve issues in the Cloud Environment. We are looking for energetic result oriented, solution engineers with technical knowledge in Cloud Computing and Databases. Play a significant role in the team to provide, protect and improve the software and systems behind productive databases of SAP Busines Technology Platform with an ever-watchful eye on their availability, performance, and capacity.

EXPECTATIONS AND TASKS

As a Junior Cloud Database Engineer, you will have the opportunity to maintain SAP HANA and SAP ASE databases by planning, monitoring and improving their performance.
Responsibilities
Provide database operations and support of SAP HANA and SAP ASE database systems in SAP Business Technology Platform (SAP BTP).
Applies fundamental concepts, processes, practices, and procedures on technical assignments.
Performs work that requires technical practical experience and training.
Monitor for problems, taking immediate action where possible and escalating when required.
Perform, organize, and streamline operational tasks to reduce the potential for errors.
Participate and execute upgrades and migrations of SAP HANA and SAP ASE databases.
Work on 24x7 shifts, home-office work from Bulgaria is allowed.
EDUCATION AND QUALIFICATIONS / SKILLS AND COMPETENCIES
BSc degree in Computer Science or related technical field.
Knowledge in cloud platforms, cloud infrastructures and cloud technologies.
Knowledge in SQL, database administration, operations and support.
Knowledge in Unix systems and Network architectures.
Working efficiently in emergency situations.
Excellent communication skills – precise, based on facts. Written and oral.
Affinity to monitor and quickly analyze and solve problems in a worldwide team setup.
Ability to work both independently and in team-based environments.
Adhere to the business ethics and the established internal rules.
Fluency in English.
Preferred Skills
In-depth knowledge of operating systems and network architectures.
Experience in scripting/development of automations is an advantage.
Experience working in a multicultural, worldwide team setup.
Work Experience
Graduates and junior specialists are welcome.
SAP'S DIVERSITY COMMITMENT
To harness the power of innovation, SAP invests in the development of its diverse employees. We aspire to leverage the qualities and appreciate the unique competencies that each person brings to the company. SAP is committed to the principles of Equal Employment Opportunity and to providing reasonable accommodations to applicants with physical and/or mental disabilities.
Successful candidates might be required to undergo a background verification with an external vendor.
Benefits
Additional days paid annual leave
Additional medical insurance
Compensation for overtime
Discounts from various retail chains
Service parking (parking space)