Senior Developer for Cloud Foundry Buildpacks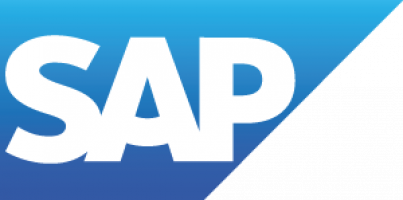 SAP
5 - 8 years of experience
Описание
COMPANY DESCRIPTIO
Our SAP development center in Bulgaria is technology-focused and plays key role in the defining and developing of the SAP Business Technology Platform. With more than 1060 professionals, SAP Labs Bulgaria also has strong contributions towards life-cycle management, user interface & user experience across the broader portfolio of SAP products. For its 21-year history, the company has established itself as a preferred employer in the IT sector in Bulgaria.
The Role
If you are interested in cloud development and want to have impact, this is the job for you. With us, you will find an inspiring and professional environment for your learning and growth. Working in our technically skilled team means to design, develop, run and maintain a cloud service functionality used by numerous SAP solutions. We emphasize teamwork and a trust-based working model. Collaboration with other teams in an international environment will be a regular part of your work.
We are looking for a Developer who:
is a problem-solver
is eager to learn
is resourceful in getting things done
is able to work both independently and in collaboration
has a lean/agile attitude
aims for excellence in everything he/she does
Role Requirements
University degree in computer science or related field
Strong knowledge in at least one modern programing language such as Go, Python, Ruby, Javascript or Java
Practice of modern software engineering including coding standards, code reviews, source control management, build processes, testing, and releasing
Excellent communication and troubleshooting skills
About Us:
SAP is a recognized leader in the cloud space with its Business Technology Platform running solutions for the largest companies across all businesses. In SAP, we are strongly committed to and very passionate about the success of our customers and the efficient development and operations of the solutions we provide. The Cloud Foundry environment enables customers to develop new business applications and business services, supporting multiple runtimes, programming languages, libraries, and services.
Application developers can leverage a multitude of buildpacks, including community innovations for Java, Node.js and Python to leverage the technology which suits their scenario and their existing skillset best.
The goal of the project is to maintain and improve the buildpacks for Cloud Foundry Environment (BOSH and K8S-based) and the libraries which integrate them in the BTP ecosystem on different Hyperscaler providers (AWS, Azure and GCP).
#SAPBTPCoreCareers
SAP'S DIVERSITY COMMITMENT
To harness the power of innovation, SAP invests in the development of its diverse employees. We aspire to leverage the qualities and appreciate the unique competencies that each person brings to the company.
SAP is committed to the principles of Equal Employment Opportunity and to providing reasonable accommodations to applicants with physical and/or mental disabilities.
Successful candidates might be required to undergo a background verification with an external vendor.
Необходими умения
Source Control Management
Придобивки
Additional days paid annual leave
Additional pension insurance
Compensation for overtime
Discounts from various retail chains
Service parking (parking space)
Обявата е публикувана преди 14 дни