Senior Database DevOps Engineer for SAP Cloud Platform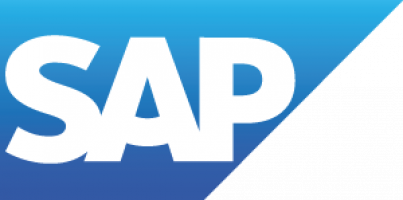 SAP
Responsibilities
COMPANY DESCRIPTION
The development center of SAP in Bulgaria is technology-focused and plays key role in the defining and developing of the SAP Cloud Platform. With its more than 930 professionals, SAP Labs Bulgaria also has strong contributions towards life-cycle management, user interface & user experience across the broader portfolio of SAP products. For its 20-year history, the company has established itself as a preferred employer in the IT sector in Bulgaria.
PURPOSE AND OBJECTIVES
SAP is The Cloud Company powered by HANA. As a frontrunner in delivering reliable Cloud offering our Development organization has the responsibility not only for development but also for the successful operations and support of our services.
We establish a Service Engineering Team in our organization that shall proactively drive continuous improvement of the whole productive landscape and actively participate in problem investigations. With their broad technical knowledge about the infrastructure, the services and the platform they are able to solve incidents, drive and implement automation and develop central tools.
The mission of the team is to provide, protect and improve the SAP HANA and SAP ASE database services on SAP Cloud Platform with an ever-watchful eye on their availability, performance, and capacity.
We are looking for an experienced Database Cloud Engineer to join our Data Management Service Engineering team responsible for the SAP HANA and SAP ASE databases.
EXPECTATIONS AND TASKS
As a Database Cloud Engineer in the SAP CP Data Management SE team you will have the opportunity to operate, support and tackle complex problems, develop tools and processes for managing multiple instances of SAP HANA and SAP ASE databases, support our clients in optimizing the use of SAP databases in their solutions.
Responsibilities
Provide database operations and support of SAP HANA and SAP ASE database systems in SAP Cloud Platform (SAP CP)
Support fulfillment of our SLA parameters
Work closely with the SAP CP Persistence and Cloud Lifecycle Management teams to maintain and improve the DB environments
Analyze the system performance of SAP HANA and SAP ASE database instances and develop tuning strategies
Plan, coordinate and execute upgrades and migrations of HANA and ASE databases
Interact with the customer facing team e.g. the DB Ops Team for Incident resolution etc.
Participate in the weekend and night on-call rotation
Help customers gain the maximum from their persistence layer
EDUCATION AND QUALIFICATIONS / SKILLS AND COMPETENCIES
Required skills
BSc degree in Computer Science or related technical field
Experience in cloud platforms, cloud infrastructures and cloud technologies
Proven experience in database administration, operations and support
Deep knowledge of relational databases design
Experience working with Unix systems
Fanaticism about automation—make the computers do the work for you.
Stellar communication skills – precise, based on facts.
Affinity to quickly analyze and solve problems in a worldwide team setup.
Working efficiently in emergency situations.
Excellent interpersonal and communication skills, written and oral
Proven ability to work both independently and in team-based environments
Good mentoring and rallying skills
English fluent.
Preferred skills
Deep experience in operations of SAP HANA and SAP ASE databases
High expertise in analyzing and troubleshooting large-scale distributed systems
In-depth knowledge of operating systems and network architectures
Experience working in a multicultural, worldwide team setup
WORK EXPERIENCE
5+ years of experience working as a database developer, data engineer, DevOps engineer, automation engineer or related roles.
SAP'S DIVERSITY COMMITMENT
To harness the power of innovation, SAP invests in the development of its diverse employees. We aspire to leverage the qualities and appreciate the unique competencies that each person brings to the company.
SAP is committed to the principles of Equal Employment Opportunity and to providing reasonable accommodations to applicants with physical and/or mental disabilities. Successful candidates might be required to undergo a background verification with an external vendor.
Benefits
Additional days paid annual leave
Additional medical insurance
Compensation for overtime
Discounts from various retail chains
Service parking (parking space)