Full stack developer with Python and JavaScript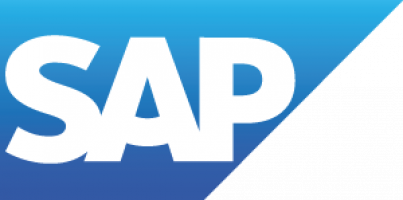 SAP
Responsibilities
COMPANY DESCRIPTION
The development center of SAP in Bulgaria is technology-focused and plays key role in the defining and developing of the SAP Cloud Platform. With its more than 930 professionals, SAP Labs Bulgaria also has strong contributions towards life-cycle management, user interface & user experience across the broader portfolio of SAP products. For its 20-year history, the company has established itself as a preferred employer in the IT sector in Bulgaria.
PURPOSE AND OBJECTIVE:
The Analytics & Intelligent Technologies development unit is building the next generation cloud Analytics platform, which is also the foundation of the SAP Digital Boardroom. Our development organization is spread globally with Walldorf, Vancouver, Bangalore, Paris and Dublin being our largest locations.
To enable our solutions to be successful in this fast growing market, a best-in-class operation team, working by the DevOps principles, is fundamentally necessary, combining industry-standard concepts with our mission to fulfil all of our customer's expectations towards SAP, as the cloud company powered by SAP HANA,
To grow this team, we are looking for a candidate with growth mindset, agility, resilience and customer focus. Our new colleague will be a developer, who will have to build, improve and support the toolset required for our global operations team to efficiently support our solutions.
If you are motivated by enabling our operations teams to continuously become more efficient and would like to devote your energy to driving operations automation to the next level, then come and be part of our success story!
EXPECTATIONS AND TASKS
• Full Stack Development: Develop, Test, Deploy and Support our continuously improving monitoring and operation tools, focusing on fast turn-around times
• Programming using Python, Javascript and SQL (experience with any of them is an advantage but it is not required).
• Collect and understand feedback and improvement requirements from our Cloud Engineering teams
• Work in a cross-functional agile team collaborating closely with operations and development colleagues in an international environment
• Drive concepts for automatization improvements
• Work with central SAP teams to reuse SAP central infrastructure efficiently
• This role may require on-call duty
EDUCATION AND WORK EXPERIENCE
• University degree in Computer Science or related field
• At least 3 years' experience with at least one modern programming language (Python, Java, Ruby)
• Experience with Cloud and IT infrastructure virtualization is a strong advantage

SKILLS AND COMPETENCIES
• Ability to develop automatization and monitoring concepts
• Excellent team player, self-motivated, passionate and highly driven
• Good time management and prioritization skills, multitasking
• Ability to work well in a multicultural and multinational environment
• Willingness to learn and research new concepts and technologies
• Fluent English
SAP'S DIVERSITY COMMITMENT
To harness the power of innovation, SAP invests in the development of its diverse employees. We aspire to leverage the qualities and appreciate the unique competencies that each person brings to the company.
SAP is committed to the principles of Equal Employment Opportunity and to providing reasonable accommodations to applicants with physical and/or mental disabilities. Successful candidates might be required to undergo a background verification with an external vendor.
Benefits
Additional days paid annual leave
Additional medical insurance
Compensation for overtime
Discounts from various retail chains
Service parking (parking space)