DevOps Engineer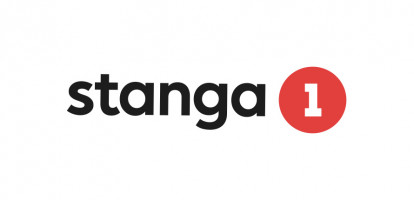 STANGA1
4 - 8 years of experience
Описание
DevOps Engineer
Stanga1 is in partnership with Dalet Digital Media Systems - a leading Media Asset Management solution provider in the Broadcasting industry.

Dalet solutions are used around the world by many thousands of individual users at hundreds of TVs, Radios and other content owners, producers and distributors, including public broadcasters such as the BBC, France TV and Russia Today, commercial networks and operators such as HBO, Canal+, CNN, NBC, FOX, ABC, CBS, Mediaset, and government & international organizations such as the UK Parliament, the UN, NASA and many others.

We are looking for experienced DevOps Engineer to join our team in Sofia, to work in a dynamic, international and professional environment, offering a great platform for professional improvement.

Our solutions are complex systems that integrate with many hardware and software systems that are standard in the broadcasting industry – work is very technically challenging and requires a high level of technical aptitude, troubleshooting, analysis and communication skills.

Position Description:
Develop and maintain Continuous Delivery pipelines for Dalet products
Introduce tools and capabilities to the pipeline
Work closely with dev/QA in product dev Scrums

Key Qualifications:
Experience with AWS administration
Knowledge of Cloud Computing concepts – virtualization, networking, storage, etc.
Control of critical applications : Kubernetes, Ansible, Jenkins, Terraform
Experience scripting or developing in at least one of the following languages : Python, bash, powershell, NodeJS, Ruby, PHP, JavaScript
Control of REST and GraphQL APIs and concepts
Control of K8s and docker environments
Aware on security and ready to learn techniques and technologies such as application security, cryptography, threat modeling, penetration testing, etc.
Web security and compliance experience (e.g., Firewalls, IDS/IPS systems, DOS prevention and PCI, HIPAA, FIPS, etc.)
Excellent English oral and written communication skills
Ability to multi-task in a fast paced environment
Bachelor's degree in Information Science / Information Technology, Computer Science or 3 years minimum experience

What we offer:
Multiple career progression opportunities
Experience in diverse international projects and clients
Competitive remuneration and social benefits package
Friendly and knowledge-sharing environment

If you are interested in our company and the position, please submit your CV.
Only short-listed candidates will be invited for an interview.
The personal data provided by you will be processed for the purposes of the recruitment process. STANGA AD takes the responsibility to handle, use and store your personal data, ensuring its protection.
Придобивки
Additional medical insurance
Обявата е публикувана преди 17 дни