DevOps Engineer for SAP data management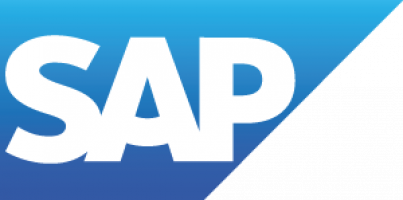 SAP
2 - 5 years of experience
Описание
COMPANY DESCRIPTIO
The development center of SAP in Bulgaria is technology-focused and plays key role in the defining and developing of the SAP Business Technology Platform. With its more than 1060 professionals, SAP Labs Bulgaria also has strong contributions towards life-cycle management, user interface & user experience across the broader portfolio of SAP products. For its 21st-year history, the company has established itself as a preferred employer in the IT sector in Bulgaria.
PURPOSE AND OBJECTIVES
We are a dev unit in Sofia, which enables the powerful data-to-value story of SAP. It includes products like SAP HANA Cloud, SAP Analytics Cloud, SAP Data Warehouse Cloud and others, all of them being this part of SAP's product portfolio which gives the data super-power to our customers and enables them as data-driven enterprises.
The team in Sofia is responsible for delivering different functionalities as micro-services to customers and application developers. It also enables the spread of those products and dev environments on different cloud and on-premise infrastructures, making them accessible for stakeholders with different needs.
The DevOps role in the team is driving exactly the design and deployment on the different infrastructures. It also understands developers' needs and offers powerful and flexible dev environment in terms of service templates, re-usable services, operational services, CI/CD pipelines, etc. All of this is really challenging when we aim for full automation, while still coping with heterogenous setups and a mixture of different tools and technologies. Our ultimate goal is to ensure our products are cloud native, cost efficient and seamlessly integrated into different environments. To achieve this, we bet on containerization and Kubernetes, plus extreme re-usability.
EXPECTATIONS AND TASKS
When part of the team, we expect you to focus on the following engineering activities:
Active collaboration with stakeholders (teams, customers) to understand products, scenarios and requirements
Design and build system landscapes, dev/prod infrastructures and deployments in a resource efficient and scalable manner, following the best practices in the distributed systems domain and using best-of-breed technologies
Strive for full automation and reproducibility
Strive for fast turnarounds
Drive automated and reliable CI/CD processes
Communicate with IaaS providers to clarify requirements and address impediments
Ensure build-in observability capabilities in order to guarantee high availability, efficient monitoring and troubleshooting
Participate in team's discussions and decisions; offer code reviews to peers
Identify any flaws in the applied processes, strive for continuous improvement
Assess and adopt new technologies, tools, new versions of existing software
Work according to the lean and agile principles
The position requires concept awareness of distributed systems, modern cloud architectures, micro-services, Infrastructure-as-a-service (IaaS) and Platform-as-a-service (PaaS), containerization, operating systems, networking, security, Infrastructure-as-code (IaC). On the practical side, qualifications in those technologies and tools would be appreciated:
IaaS providers like AWS, Azure, GCP, Ali Cloud
Cloud Foundry, experience in any concrete PaaS provider(s)
Experience with some of the tools like Consul, Istio, Apache Kafka, Apache ZooKeeper
Docker and Kubernetes
Unix/Linux
Shell and system programming
Python
HashiCorp Terraform
HashiCorp Vault
CI/CD tools like Jenkins; Git, Maven
Monitoring cloud applications (Elastic, Dynatrace, Prometheus, CloudWatch, etc.)
You are not supposed to know them all. We don't, either. Instead, we need you to adapt to the ever-changing environment and embrace any new opportunity, together with us. Therefore, we appreciate if you are:
problem-solver
eager to learn
resourceful in getting things done
able to work both independently and in collaboration
having a lean/agile attitude
aiming for technical excellence in everything you do
EDUCATION AND QUALIFICATIONS
Bachelor's degree in Computer Science, or equivalent.
WORK EXPERIENCE
At least 2 years of experience in a similar role with relevant technologies.
#datamanagement
SAP'S DIVERSITY COMMITMENT
To harness the power of innovation, SAP invests in the development of its diverse employees. We aspire to leverage the qualities and appreciate the unique competencies that each person brings to the company.
SAP is committed to the principles of Equal Employment Opportunity and to providing reasonable accommodations to applicants with physical and/or mental disabilities.
Successful candidates might be required to undergo a background verification with an external vendor.
Необходими умения
Monitoring cloud applications
Придобивки
Additional days paid annual leave
Additional medical insurance
Compensation for overtime
Discounts from various retail chains
Service parking (parking space)
Обявата е публикувана преди 15 дни