Developer with Cloud Infrastructure background for Open Source Project Gardener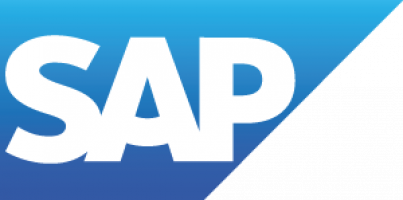 SAP
Responsibilities
The development center of SAP in Bulgaria is technology-focused and plays key role in the defining and developing of the SAP Cloud Platform. With its more than 1060 professionals, SAP Labs Bulgaria also has strong contributions towards life-cycle management, user interface & user experience across the broader portfolio of SAP products. For its 21-year history, the company has established itself as a preferred employer in the IT sector in Bulgaria.
PURPOSE AND OBJECTIVES
Gardener team is adopting the Kubernetes open-source system for automating deployment, scaling, and management of containerized SAP solutions and business applications. Evolving and enhancing SAP's open source project "Gardener" as SAP's way to provide a homogeneous and universal Kubernetes-based container management is the key deliverable of this team, in close collaboration with the other teams in other SAP locations. Project "Gardener" is providing solutions to run and orchestrate Kubernetes clusters on public cloud, hybrid or SAP owned infrastructures for a variety of enterprise use cases.
The Role
If you are interested in cloud development, based on cutting-edge technologies like Kubernetes, or you have always wanted to be part of an active open source community, this is the job for you. With us, you will find an inspiring and professional environment for your learning and growth.
In your special role as an expert for one of our cloud infrastructures, you will design, develop and run a Kubernetes cloud service with the additional responsibilities to implement infrastructure specific components and automate the corresponding procedures and measures. We emphasize engineering excellence, foster autonomous teamwork and a trust-based working model. Collaboration with other teams in an international environment will be a regular part of your work.
We are looking for...
a Developer who
is a fast learner
thinks creatively and has passion for coding
loves challenges and deep-dives into complex pieces of software and architecture
is enthusiastic about cloud technologies and has a cloud native mindset
is serious about good development practices: code reviews and writing tests being second nature
invests in automation rather than doing tedious repetitive manual tasks
is eager to pair, teach and learn with top engineers from around the globe
Being our colleague, you will…
do research and prototyping
design, develop, test and deliver robust, scalable and understandable software
leave a mark with your contribution in some of the hottest open-source projects these days
engage in CNCF/Kubernetes community SIGs and Working Groups
regularly share your knowledge and achievements with colleagues in and around the Cloud Native ecosystem
EDUCATION AND QUALIFICATIONS / SKILLS AND COMPETENCIES
Required
University education in computer science, software engineering or similar
Strong knowledge and experience in at least one of: Go (preferred), C/C++, C# or Java
Good communication skills in English
Common understanding about Kubernetes and DevOps practices
Track record for quickly learning new technologies, concepts and tools
Hands-on experience in at least one cloud infrastructure like AWS, Azure, GCP, OpenStack, VMWare
Preferred
You are either familiar with or at least curious about
Kubernetes and Kubernetes orchestration on scale
Cloud computing, Docker, logging, monitoring
Cloud-Native technologies – anything among these
Bash, Python or other scripting language
Security
Experience with Linux
Computer networking technologies
Git, Github
Be curious about Gardener and have a look at gardener.cloud, find us in github, join our #gardener Slack channel, follow @GardenerProject in Twitter or just watch some of our Community Meetings in Gardener Project YouTube channel.
WORK EXPERIENCE
If you'd like to become part of our Gardener team, just apply and you may be offered a position according to your current working experience and expertise.
Students are welcome.
Обявата е публикувана преди 87 дни