Developer for SAP Cloud Platform Connectivity and Destinations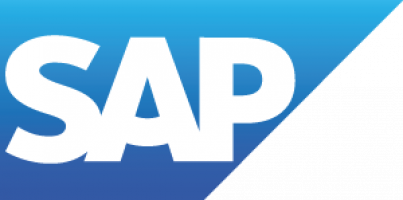 SAP
Responsibilities
The development center of SAP in Bulgaria is technology-focused and plays key role in the defining and developing of the SAP Cloud Platform. With its more than 1060 professionals, SAP Labs Bulgaria also has strong contributions towards life-cycle management, user interface & user experience across the broader portfolio of SAP products. For its 21-year history, the company has established itself as a preferred employer in the IT sector in Bulgaria.
PURPOSE AND OBJECTIVES
Our organization is building the SAP Cloud Platform that provides application development tools, frameworks and services to help you extend, integrate and build cloud applications. Our open enterprise platform with a cloud-native core allows you to choose from a variety of programming languages so that you can leverage your existing skillset and know-how.
Our team delivers differentiating capabilities of the Platform:
the Connectivity service that provides connectivity among cloud and on-premise services and systems with SAP and non-SAP origin in an easy and secure way.
the Destinations service that handles the overall experience in consuming the services and systems (authentication, user and principal propagation, configurations, service discovery and the like) both on-premise and on the Internet.
We serve 11.000+ customers globally and our services run across different data centers. We value technical excellence as much as teamwork, openness and trust – because besides colleagues, we are also friends.
We are looking for developers, who
are creative, fast learners and open to understanding new technologies and paradigms
love challenges and dive deeply into complex computer science problems
are passionate for coding and enthusiastic about cloud technologies
are serious about good development practices
Being our colleague, you will…
research, design and develop cloud platform features
advise, mentor and assist co-workers; help to build a great team
collaborate with top engineers from around the world
contribute to technical and architecture decisions
consult and support some of the 11.000+ customers (many of them are large enterprises)
EDUCATION AND QUALIFICATIONS / SKILLS AND COMPETENCIES
Required
University education in computer science, software engineering or similar
Strong knowledge in Java (preferred), Go or C++
Knowledge in Linux, computer networks and concurrent programming
Curiosity and track record for quickly learning new technologies, concepts and tools
Good interpersonal skills and fluency in English
Preferred: qualifications (or curiosity, for early talents) in the following areas
General: Cloud and high-scale computing, distributed systems
Microservice development on hyper-scalers: AWS, Microsoft Azure, Google Cloud Platform, Alibaba Cloud
Cloud Native Technologies: Kubernetes, KNative, Istio, Envoy Proxy, Docker
Open Source: Netty, Apache HTTP client
Development Tools: Git, GitHub
Scripting: Bash, Python
UI: JavaScript
WORK EXPERIENCE
1+ years of professional experience (students are welcome) for early talent candidates
5+ years of professional experience for senior candidates
Обявата е публикувана преди 84 дни