(Senior) Developer for SAP CP Identity Authentication Service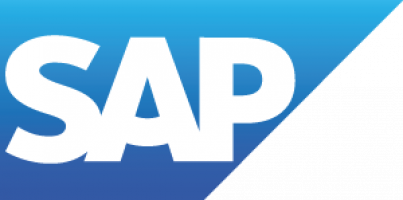 SAP
Responsibilities
COMPANY DESCRIPTION
The development center of SAP in Bulgaria istechnology-focused and plays key role in the defining and developing of the SAPCloud Platform. With its more than 930 professionals, SAP Labs Bulgaria also has strongcontributions towards life-cycle management, user interface & userexperience across the broader portfolio of SAP products. For its20-year history, the company has established itself as a preferred employerin the IT sector in Bulgaria.
SAP CP Identity Authentication Service is a cloud service that providesauthentication, single sign-on and user management for SAP Cloud Platform andmany SAP and non-SAP applications. It is under active development, expandingglobal data center presence and rapidly growing customer adoption. We - thepeople who make SAP CP Identity Authentication Service - are a complete DevOpsteam with full range of expertise in software development, operations, qualityand support.
We are looking for talented, experienced and motivated developerto join our team. Ifyou join us, you will be working for a team which is a front-runner in the cloud.The work we do is very diverse, dynamic and creative. It includes end-to-endfeature development, research and analysis, continuous improvement, integrationscenarios and more. That's why we welcome candidates with strong programmingskills, able to quickly learn and jump into new topics, understand the contextand solve complex technical challenges.
Our team values your motivation, desire to learn and determinationmore than the knowledge and expertise you currently have. So, regardless ofyour experience, if you are motivated to learn, be part of a great team andinfluence the future of SAP Cloud, do not hesitate to contact us and explorethe opportunities we provide.
EXPECTATIONS AND TASKS
Research, specification, design, implementation, testing and supportof large-scale multi-tiered cloud service

Work in a cross-functional agile team, applying DevOps model

Collaborate closely with colleagues and customers in aninternational environment

Understand product scenarios and development processes

Provide feedback, propose and implement improvements

Constantly acquire new knowledge and skills and put them into practice
EDUCATION ANDQUALIFICATIONS / SKILLS AND COMPETENCIES
Required:
University degree (Bachelor or Master) or graduating studentin Software Engineering, Computer Science, Information Systems, Natural Scienceor a related discipline

Excellent understanding of programming fundamentals

Proficiency in object-oriented programming, preferably inJava

Excellent analytical and problem-solving skills

Very good spoken and written English

Curiosity, creative thinking, ability to learn fast and focus onnew technologies

Excellent team player, passionate about his/her work, self-motivated and driven
Experience with any ofthe following is an advantage:
Understanding of web security protocols and standards

Knowledge of JavaScript, HTML, CSS

Knowledge of Ruby on Rails

Knowledge of NoSQL DBMS (MongoDB)

Experience with building multi-tiered web applications

Experience with distributed version control systems (Git/Github)

Experience with agile working processes (Scrum, Kanban)
SAP'S DIVERSITYCOMMITMENT
To harness the power of innovation, SAP invests in the development of itsdiverse employees. We aspire to leverage the qualities and appreciate theunique competencies that each person brings to the company. SAP is committed tothe principles of Equal Employment Opportunity and to providing reasonableaccommodations to applicants with physical and/or mental disabilities.
Successful candidatesmight be required to undergo a background verification with an external vendor.
Benefits
Additional days paid annual leave
Additional medical insurance
Compensation for overtime
Discounts from various retail chains
Service parking (parking space)