Reporting and Analysis Specialist (Maternity cover)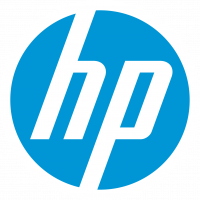 HP Inc.
Responsibilities
*Please be aware that this is a temporary position for a maternity cover!
Job scope/summary:
Provide reporting services for the Global Client Reporting for Central, Northern and Southern Europe, UK&I and International Sales Entity. Reports include account overview, break and fix reporting, consumables overview, invoice reporting and trend analysis in general. Deliverables are to be provided according to a pre-approved schedule and distribution list therefore good time management skills are required.
Job specifics/responsibilities:
Extracting raw data from various databases
Generating and maintaining reports, etc. in different formats e. g. Excel, PowerPoint etc.
Providing proper data quality control
Providing reporting to relevant stakeholders
Working with a HP internal system on data management
Ensuring proper follow-up with management
Participating in improvement projects and initiatives
Maintaining SharePoints in regard to the reporting needs
All other legally permissible tasks requested by the line manager
Key deliverables/accountabilities:
Data accuracy management
Reports are produced and delivered on time
Working relationships:
Client Reporting Team
Global and Remote Service Delivery Managers
Global Client Success Managers
Education (degree) and professional experience required:
Bachelor degree or equivalent
1 year of experience in report generation and data manipulation
Other requirements:
Fluent in written and verbal English
Personal skills and qualities:
Detail oriented person – ability to check the accuracy of large amounts of data
Ability to work with multiple priorities – multi-tasking
Excellent organization skills and experience to work with deadlines
Strong analytical and summarizing skills
Team player
Very good communication skills – outgoing, natural communicator
Good presentation skills
Ability to operate effectively within a virtual (cross-cultural) team
Technical skills:
Knowledge of relational databases principles
MS Office
Excellent Excel skills formulas, pivot tables, conditional formatting etc.
Benefits
Additional days paid annual leave
Additional medical insurance
Обявата е публикувана преди 50 дни