Customer Care Center Process Automation Engineer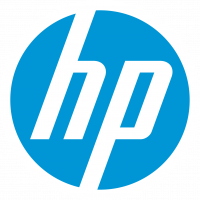 HP Inc.
Responsibilities
The Customer Support (CS) organization is managing support & services delivery for consumer & commercial products (digital & assisted support, unit repair, accessory replacement, extended services) globally. Support & services offer is operated through of HP badged Centers, a network of delivery partners, as well as thousands of retailers & resellers channel partners all over the world. Objectives of the organization are to provide best class service, increase Customer Experience and drive Services Revenue Growth.
As a Global End-To-End Process Engineer, you will be in charge to define, measure and improve Customer Care Centers (CCC) Agent Processes, act as Change Owner and participate as Agent Process Subject Matter Expert in Regional and Global initiatives/projects related to automation.
Job specifics/responsibilities:
Translates Company strategy into processes
Understands Customer and Agent needs and ensures the processes are aligned.
Documents, owns, communicates and maintains agent processes
Makes sure processes are aligned end-to-end to deliver best class Customer Experience
Leads/ participates and contributes to and consults in cross-functional process improvement initiatives
Supports/ participates and contributes to project/programs
Ensures process consistency end-to-end
Monitors process complexity end-to-end
Proactively identifies opportunities for process standardization, simplification and automation
Establishes appropriate metrics
Monitors process performance and ensures compliance and drives improvements
Ensures alignment to the overall CCC Quality Management System
Actively manages change (communicate, control and provide inputs for the assessment)
Maintains internal scorecards
Acts as interface for tool Infrastructure deployments, translating Front End Agent processes into tool requirements
Drives automation efforts from Agent process perspective, coordinates impact-sizing and requirements for the Robotics Process Automation (RPA), acts as an interface for automation and RPA.
Key deliverables/accountabilities:
Define process requirements and establish overall process strategy
Ensure proper process linkages are established and maintained
Establish end-to-end process governance
Document the process, establish process measures and ensure monitoring system
Ensure process compliance and determine when improvements are required
Manage changes to the process artifacts (process documentation, training, job aides, etc)
Control the number and complexity of the processes
Have/Develop expertise on subject matter content and data sources
Provide process expertise in business decisions
Translate process requirements into tool functionalities and vice versa
Be the focal point for Customer Experience, alignment with CS strategy, Quality Management, Automation and RPA
Work in multiple projects leading and providing expertise to project teams and participates in cross-functional initiatives.
Work in a self-directed environment where strong teamwork, individual initiatives and accountability are highly valued.
Education (degree) and professional experience required:
Bachelor's degree in Computer Science, Process Engineering, Business Administration or equivalent diploma or experience
Experience in Process Management
Experience in virtual team environment
Experience in Call Center support environment. Good understanding of Call Center Processes, Tools and Agent Experience will be considered a plus
Experience in working with Global Teams is a definite plus
Green/Black Belt Certification and Quality Management knowledge will be a plus
Personal skills and qualities:
Excellent communications skills
Strong leadership skills, including influencing, conflict resolution and management
Excellent analytical thinking, technical analysis and data manipulation skills to support data analysis
Project management skills and affinity
Must have the ability to work flexibly and on own initiative
Job details: http://adtrk.tw/tp/rj6-pM6-T.K
Required skills
Business Process Improvement
Обявата е публикувана преди 41 дни