Project manager in a creative agency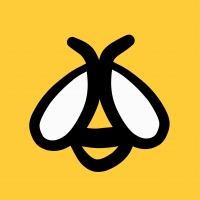 Kashu LTD
Responsibilities
Kashu is a video production company with years of experience in crafting promotional 2D animations, motion graphics, and graphic design. Our team works with international clients, including industry leaders like Microsoft, Nissan, and others.
Due to our company's growth, we are looking to hire a part-time or a full-time project manager to handle some of our creative projects and bridge the gap between customers and creatives. The position includes coordinating our team members and our clients, planning and overseeing projects, communicating with clients, preparing job offers, organizing day-to-day tasks. The entire communication is in English, so a good command of the language is a must.
These will make you qualified:
Excellent command of English (spoken and written).

Excellent written and verbal communication skills.

Great at working in a team, good at delegation.

Great sense of personal responsibility and flexibility.

Client-satisfaction and results-oriented mindset.

Excellent organizational and time-management skills.

Attention to detail, great at observing deadlines and being on time.

Excellent computer skills.

Understanding of business communication etiquette.

Two or more years of experience on this or a similar position.
These will give you a leg up:
Basic understanding of design, computer graphics, and illustration.

Basics in Adobe Illustrator, Adobe Photoshop, or Adobe After Effects.

Good general knowledge.

Experience in working with international clients.

Business education.
Responsibilities
Coordinating the creative team and the clients.

Planning, organizing, and overseeing projects from start to finish.

Creating offers and communicating with clients over email, phone, and video calls.

Making sure clients and creatives are "on the same page".

Making sure deadlines are observed.
What we offer:
Working in a young and creative team

Great opportunity to grow

Initial training

Opportunity for a flexible working schedule

Dynamic, various, and interesting day-to-day tasks

High work standards

Competitive salary

Opportunity for monthly bonuses
Our projects are varied and require flexibility. If you find this opportunity interesting, please send us your CV in English. Please, attach a cover letter explaining why you think you would be a good fit for this position and what is it you find interesting about it.
Location: Plovdiv, City Center
Required skills
Client Relationship Management
Обявата е публикувана преди 52 дни